At a glance
Industry: Online Driving School and Car Insurance
Objective:

To provide an international language learning solution to support a strong learning culture and engage employees

Result: Over 50% of staff who signed up actively learning on Busuu daily.


The challenge
Ornikar is a scale-up online driving school and insurance provider, with expansive and accessible learning materials, disrupting the personal mobility industry. With offices in France and Spain, they were looking for a way to facilitate the learning of English as a common language across their locations, whilst reinforcing workplace relationships. They sought learning and development tools to build on their long-term aims of creating a culture of professional improvement, and in turn, demonstrate their appeal as an attractive and supportive employer.
Leaders at Ornikar also value an asynchronous culture and were looking for a learning solution that would allow employees to learn at their own pace. They were keen to adopt a platform that provided a variety of languages, enabling teams in France and Spain to learn a selection of languages in addition to English. More importantly, they were in search of a solution that offered a great user experience, something they found hard to come by elsewhere in the marketplace.
The solution
Busuu was recommended to Ornikar by a tech company in a similar field as we could meet their requirements for an engaging user experience. In addition, they were impressed by the admin dashboard, which allowed them to easily access analytics and insights into the usage, progression, and therefore the engagement level of each employee.
---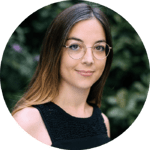 "We ran a pilot for proof of concept and had great feedback from learners. The platform was really easy to use, and from an admin point of view, it was also really easy to manage licences and lessons."
Eléonore Petit, People Growth Partner
---
The implementation
"We had great support from our customer success manager. She ensured that we made the best use of the platform, and guided us in monitoring engagement effectively to encourage better usage."
Eléonore Petit, People Growth Partner
Proof of concept was simple to showcase via a presentation, led by the Busuu team with support from the learning manager at Ornikar. The aims and objectives for implementing the Busuu platform were outlined in the presentation, along with practical tips for using Busuu and maximising learning outcomes. The presentation was very effective as it helped employees fully understand the company objectives for bringing in Busuu, which in turn encouraged usage. Ornikar was impressed by the proactive support from the Busuu customer success team, who supported them at every stage of the onboarding process, and suggested ways to increase learner engagement. During the implementation and piloting phase, learner feedback was also very positive.
The results
"We were happy to have been able to offer a global learning solution for everyone in the company and maintain a good level of engagement."
Eléonore Petit, People Growth Partner
Ornikar found a better way to connect with their employees by using Busuu. Over 50% of learners were using the platform to enhance their speaking skills daily, with an average session length of 52 minutes. The CEO at Ornikar further supported usage by explaining how Busuu is an investment in the team and a reflection of how much the company wants employees to learn and grow.
Ornikar doesn't just pay lip service to learning, they consciously provide the space and time for employees to improve their language skills. One way they do this is by really committing to the process of implementing and running new learning solutions for their employees.
Additionally, learners at Ornikar gave glowing feedback, providing a rating of 8 out of 10 for their experience. For employees who achieved Busuu certificates, Ornikar held a graduation ceremony, which they shared on Slack, further boosting awareness of Busuu and the language learning opportunities available.
To find out how Busuu can help your company drive learner engagement through languages, get in touch.

‍