More than 500 organisations trust Busuu for language learning
World class user engagement
With over 100 million users and over 30,000 new daily registrations, we are a world leader in mobile language learning. Your employees will receive feedback on their exercises from our global community, and can book 1:1 or group lessons with one of our 10,000+ online teachers, available 24/7.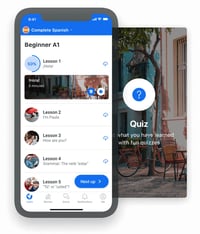 Smart learning content
Our award-winning courses for 13 languages are built by our in-house team of experts. With more than 10 billion exercises completed by our users, we use AI to personalise the learning path of each user, which drives learning outcomes much faster than traditional methods.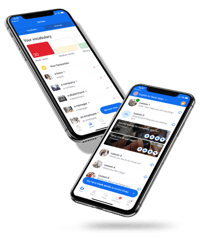 Effective language training
Whether you need language skills to drive business results or you want to offer language courses as a perk - Busuu is the best way for your organisation to learn a language.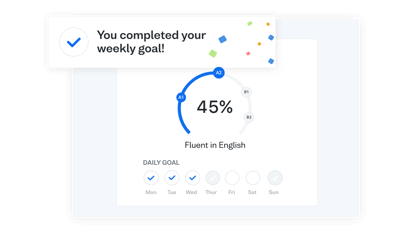 Trusted by our global community of over 100 million learners

Why Busuu for Business?
We help you meet your business goals

Operate more efficiently as a global organisation
Engage everyone in the organisation, break through silos, become a globally-connected team.

Improve customer experience by speaking their language
Speak the language of your customer, create memorable experiences and drive sales.

Increase employee retention by investing in their success
Invest in the language skills of your staff, make them successful in their jobs and increase retention.
22 hours on Busuu is equivalent to 1 university semester