These academic institutions are already learning languages with Busuu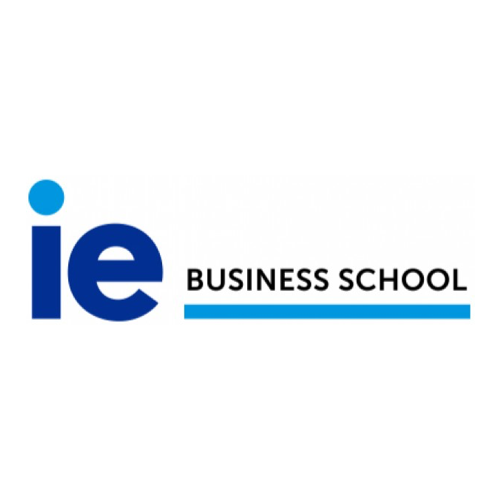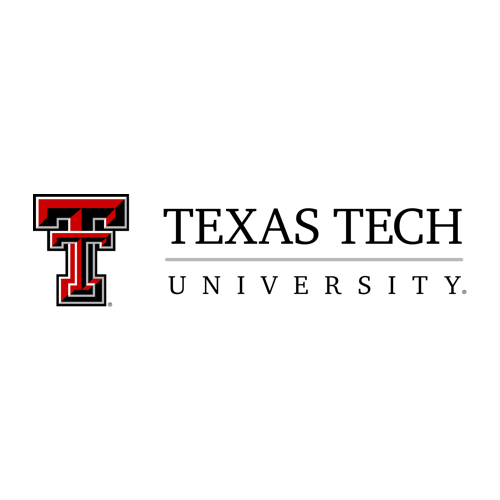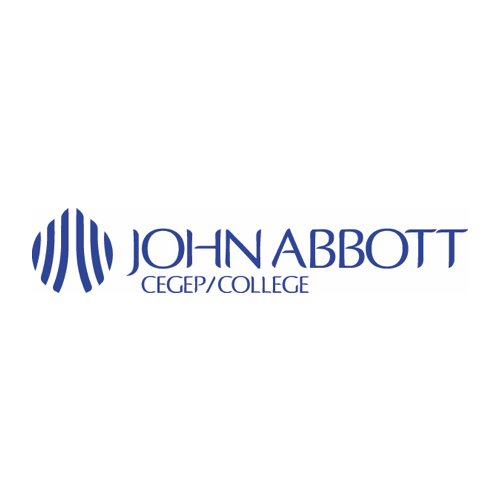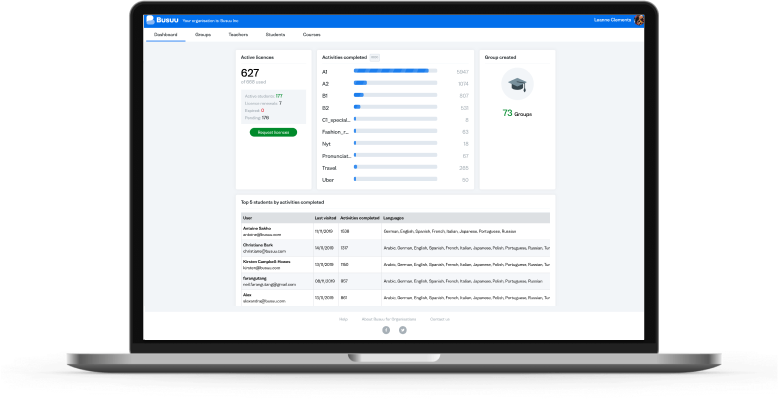 Busuu for Education
Offer Busuu as a learning method to your students in addition to your current curriculum. Busuu is a language learning tool for web and mobile which students can use anytime and anywhere.

Build on what students have learnt in class and assign tasks to them to complete outside of class.

To provide language learning for your students, we equip them with the Busuu app. Educators get access to the management platform, so that they can track progress and registrations of students.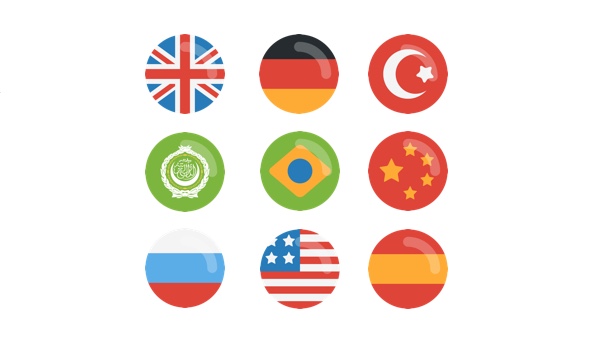 What we offer
Busuu is an award-winning language learning app with 90 million users worldwide. We provide high-quality language courses created by our team of language experts and a social network to practise with native speakers.
Award-winning language courses for your students

Official level certification by McGraw-Hill Education

Available on web and mobile

Complementary learning anytime and anywhere with Offline Mode

Management platform to track learner progress

Easy to set up and ready within minutes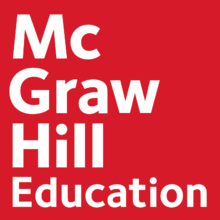 Empowered by McGraw-Hill Education
In 2015, Busuu formed a partnership with McGraw-Hill Education, one of the world's largest and most respected education companies. Busuu and McGraw-Hill Education jointly work on Busuu for Education.
McGraw-Hill Education has distribution rights to sell Busuu to organisations so they can benefit from the expertise and local customer support of McGraw-Hill Education. Busuu is at the forefront of language learning technology, developing innovative courses and exploring adaptive learning technologies.
Our customers about Busuu
Professor Yesenia E. Ruvalcaba Cobián, English professor at FILEX UDG (Universidad de Guadalajara, Programa Institucional de Formación Internacional por Lenguas Extranjeras)
"I had been looking for an app that could provide my students with further practise on language functions outside the EFL classroom. Then, I came across Busuu and it turned out to be the most enriching learning experience for my students. Their level and confidence towards the language improved and I was able to monitor their performance with the management platform".